Revolutionizing Agriculture with Real-Time Agro-Meteorological Advisories
At Dii, we are dedicated to revolutionizing the agricultural landscape for smallholder farmers across the global south. Leveraging cutting-edge technology and real-time weather forecasts, we provide day-to-day agriculture advisories that are customized to meet the unique needs of each farmer. Our approach is simple yet powerful: we harness the latest weather data and translate it into actionable insights. Through various channels, including SMS, mobile apps, and community meetings, we ensure that our advisories reach farmers in a timely and accessible manner. With Dii, smallholder farmers gain a competitive edge, enabling them to make informed decisions about planting, harvesting, and crop protection. By optimizing their practices, we help farmers increase their yields, improve their livelihoods, and ultimately contribute to the growth of Bangladesh's agricultural sector.
Transforming Agricultural Resilience: Long-term Forecasting for Global South Farmers
Dii specializes in providing comprehensive seasonal and sub-seasonal forecasts tailored for the agricultural sector. Our forecasts serve as invaluable tools for policy makers and agriculture stakeholders, enabling them to make informed decisions that drive growth and sustainability. Harnessing advanced meteorological models and cutting-edge technology, we deliver precise predictions for weather patterns, rainfall distribution, temperature trends, and more. This foresight equips decision makers with the knowledge they need to strategize effectively, plan resource allocation, and implement policies that optimize agricultural outcomes. Our forecasts are not just data; they are actionable insights. Whether it's planning planting schedules, managing irrigation resources, or strategizing for pest and disease control, our forecasts serve as a cornerstone for smart, forward-thinking agricultural practices.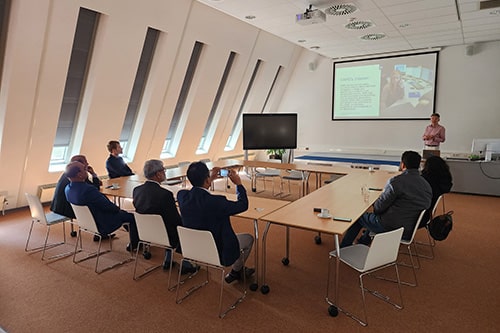 Climate Modeling and Vulnerability Assessment for Global South
At Dii, we lead the way in utilizing advanced climate modeling techniques to assess agriculture vulnerabilities and anticipate long-term impacts. Our specialized approach equips policy makers and agriculture stakeholders with the foresight they need to make informed decisions at extended time frames. Through sophisticated climate models, we analyze a spectrum of factors, including temperature trends, precipitation patterns, and soil health dynamics. This enables us to identify vulnerabilities and project long-term impacts on agricultural systems. Armed with this knowledge, decision makers can develop strategies that bolster resilience and drive sustainable growth. Our comprehensive reports serve as invaluable resources for policy formulation, resource allocation, and disaster preparedness. Whether it's adapting crop varieties, implementing water management strategies, or formulating climate-resilient policies, our insights guide stakeholders towards proactive, future-proof solutions.
80% of the global population are at risk of crop failures and hunger due to climate change.
Most farmers in the global south still lack realtime agro-meteorology advisory at their fingertips to mitigate this climatic shift. At Dii we bring meteorology, agriculture and technology experts under one umbrella to empower smallholder farmers with climate advisories for reducing climate risk.
Empowering Bangladeshi Farmers with Agro-Meteorological Advisory
In the global south, where weather plays a pivotal role in crop production, access to real-time agro-meteorological advisories remains a critical gap for farmers and extension agents. Our groundbreaking solution leverages automation to seamlessly deliver precise weather data and localized Agromet advice directly to them. Teaming up with the Department of Agricultural Extension (DAE) in Bangladesh, we're pioneering tailored forecasts for the specific crop varieties they cultivate. Empowering agriculture with technology-driven innovation, we're redefining the future of farming.
Empowering policy makers of Bangladesh with Seasonal Forecasting for Resilient Futures
Agricultural production's vulnerability to climatic shocks demands innovative solutions. In many regions, MET offices lack the capacity for forward-looking forecasts, resulting in suboptimal yields and production planning. Our strategic collaboration with esteemed partners including the Bangladesh Meteorology Department, Department of Agricultural Extension, Weather Impact, and Wageningen University is set to revolutionize the landscape. Through advanced sub-seasonal and seasonal forecast technology, we're equipping farmers and agriculture stakeholders in Bangladesh with agriculture forecasts leading to a month, ensuring a resilient and prosperous future for agriculture worldwide.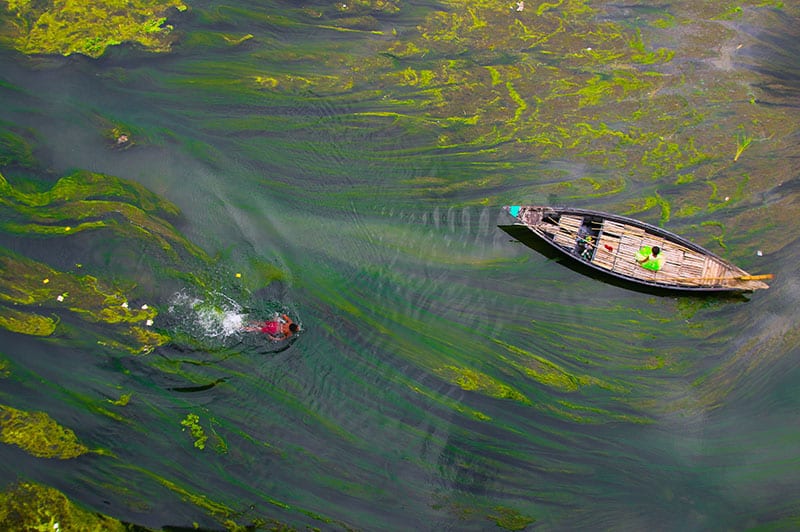 Climate Modeling and Vulnerability Assessment
In partnership with FAO Bangladesh, we've conducted a thorough climate study and weather vulnerability assessment in Bangladesh's Char and Haor regions. This effort aims to pinpoint future investment opportunities and introduce climate-smart agricultural practices. By combining advanced technology and expertise, we're not only addressing current challenges but also building a foundation for sustainable farming practices. This collaboration reflects our commitment to fostering innovation and resilience in global agriculture, ensuring a brighter future for these essential regions.
Dii empowers smallholder farmers with climate advisories for reducing climate shocks.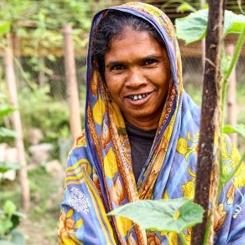 Ruma has lost crops due to droughts, floods, and pests. She is also struggling to make ends meet, as the price of food has risen.
Read her full story here..
We believe equitable access to information is a human right and we are moving forward with this cause bringing meteorology, agriculture and technology experts under one umbrella to empower smallholder farmers with climate advisories for reducing climate risk.
Why our partners love working with us...
From our farmers to policy makers, Dii strives to provide mission critical advisories to everyone.
Working with Dii has been a fantastic experience. Their climate-sensitive weather forecasts have enhanced the success of our projects, leading to increased agricultural productivity and economic opportunities for rural communities.
Dii's in depth understanding of agrometeorology context for Bangladesh helped us to deploy Sub-seasonal to Seasonal forecast project in Bangladesh.
We are a passionate group of social impact professionals with proven track record of bringing technological innovation for smallholder farmers
GIS and Remote Sensing Expert
Kartick Chandra Chakroborty
Senior Research Associate
Head of Partnership and Resource Mobilization
Dii believes in sustainable climate resilience, through harnessing data and innovation for our farmers get. You can receive Dii insights, updates and stories via your email.
Address: House: 6/4, Lalmatia Government Primary School Road, Block D, Lalmatia, Dhaka, Bangladesh.
E-mail: sadman@digitalinnovationforimpact.com